The inhouse trials on Banana indicated that 3 foliar applications of Boom Flower® @ 2 ml/liter of water and one bunch spray @ 3 ml/lit of water increased the yield by 22%.
Salient Findings
Boom Flower® improved the growth and the leaf area index significantly
Increased the length of the bunch
Increased the number of fingers / bunch
Increased the weight of the bunch
Improved the quality of the fruit and increases the yield by 22%
Source: Devi Cropscience Pvt Ltd, India.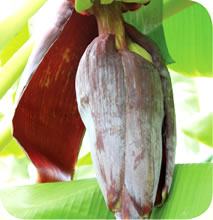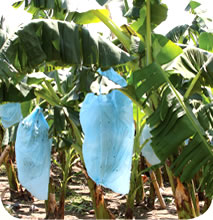 Suggested Spray Schedule for Banana
The application will vary depending on the duration of the crop
Crop
Duration
BF Dose
Application
Schedule
Remarks
Annual
300 days
2 ml / lit of water
1st spray
30 DAP
Improves root growth
2nd spray
90 DAP
Improves growth and foliage formation
3rd spray
120 DAP
Improves flower initiation
3 ml / lit of water
4th bunch spray
After full finger
formation
Increases the quality and weight of the bunch
>> To view more details scroll the table from left to right
For continuous ratooned Banana plantations, Boom Flower® foliar application once in 45 days @ 2 ml/liter of water till the crop is harvested, is suggested.